Yeolight developed new amber OLED lighting and automotive OLED rearlights
Yeolight Technology (which was spun-off Visionox in May 2015) developed a new bright Amber OLED panel. The panel's size is 85x85 mm (active area 76.5x76.5 mm) and its color temperature is 2000K-2600K. The efficiency is >70 lm/W at 2,000 cd/m2 brightness. The lifetime is over 20,000 hours.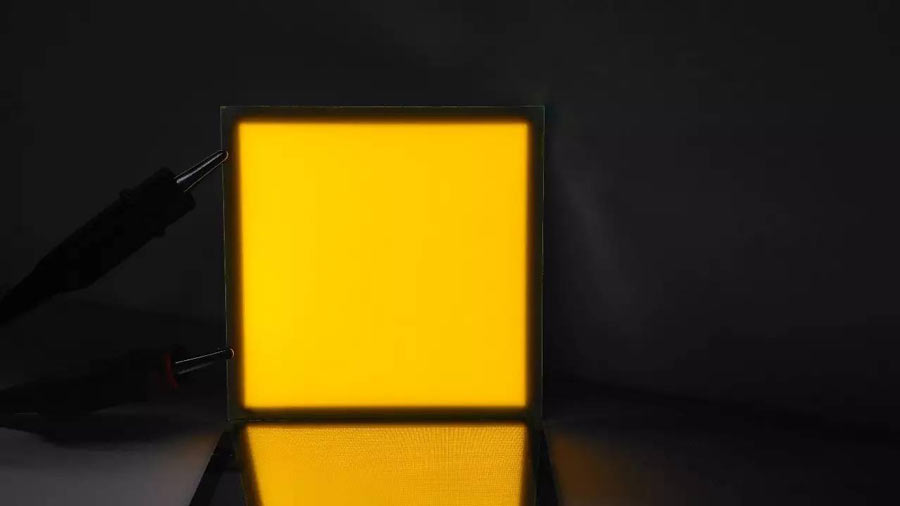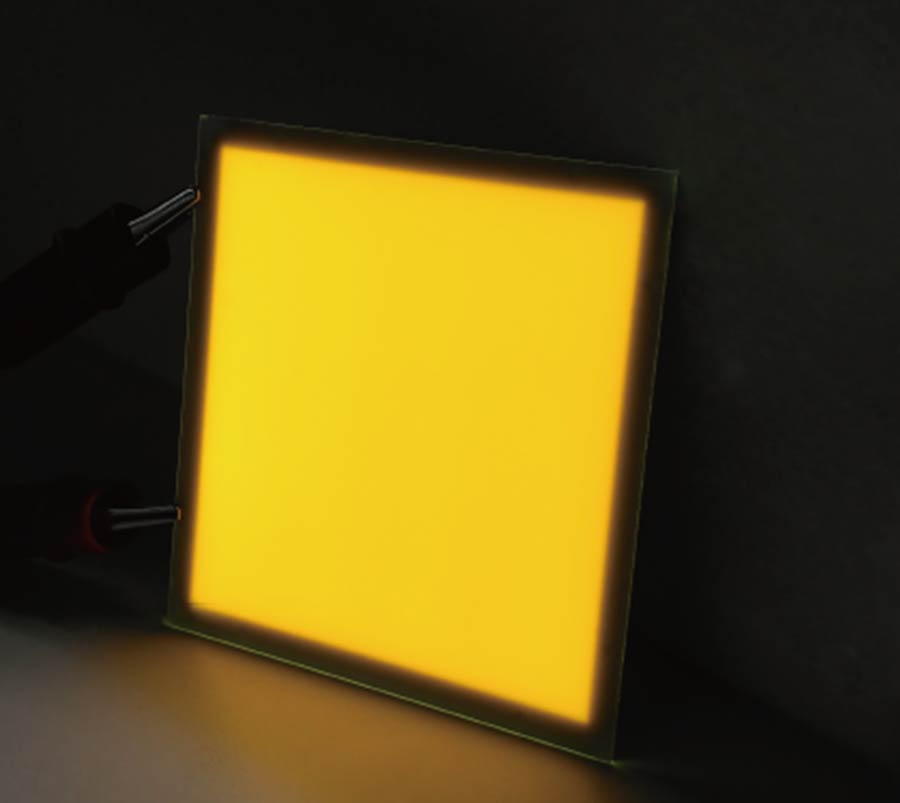 This new panel is still a prototype - but Yeolight says it can already be mass produced at the company's 2.5-Gen production line.