Yeolight developed a 0.1 mm flexible OLED lighting panel for automotive applications
Yeolight Technology (which was spun-off Visionox in May 2015) developed a 0.1 mm flexible OLED panel. This is a red OLED panel that is specifically designed for automotive applications.
The light emitting area is 13 cm2 and the whole panel weighs just 1 gram. Yeolight says that the panel uniformity is over 90%. The panel uses a "special organic polymer" that Yeolight developed and used new materials, package structure and processes in order to improve the lifetime and durability of its new panel.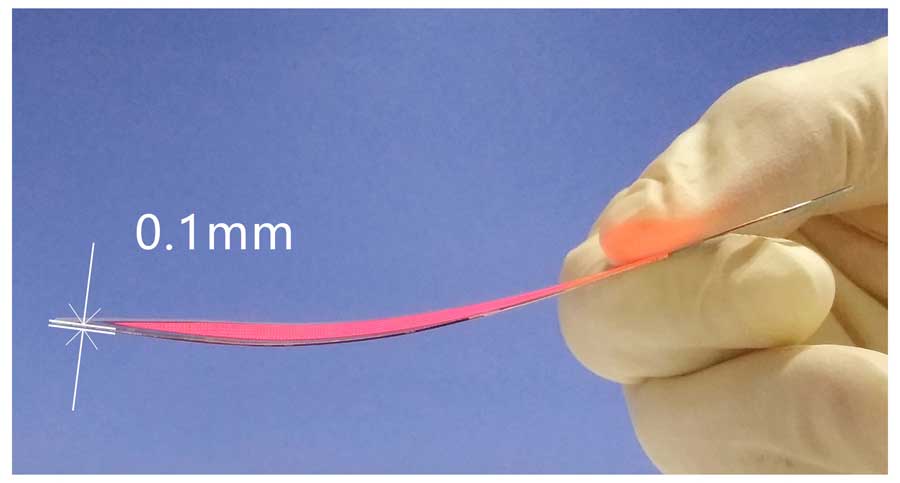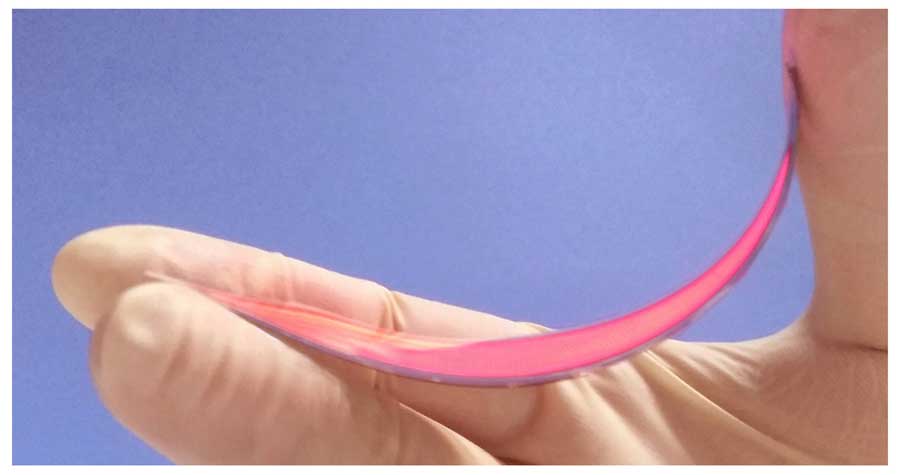 Yeolight announced its first OLED lamp, the limited-edition OLED Organic Lamp in November 2016. The lamp uses panels made by LGD. Yeolight has its own 2.5-Gen OLED lighting production line, but at this stage it only produces samples.
In January 2017 Yeolight inaugurated its OLED lighting exhibition center, located in GU'an city Hebei province, China, to showcase its OLED panels and lighting designs. Earlier this month Yeolight unveiled its new bright Amber OLED panel - a 70 lm/W panel that features a blue-light free (2000K - 2600K) emission and an automotive rear light module.